Regular price
Sale price
$15.00 USD
Unit price
per
Sale
Sold out
Our topwater Paper Chaser Popper is capable of mass bass. Can you put a price on a great day on the water? Hell no. When a fat bass slams this lure, you will feel like a billionaire. They say money can't buy happiness. The Paper Chaser Popper disagrees.
Description

Solifornia is stoked to work with Deadeye Angling to develop the first custom, hand-crafted Solifornia Lure collection. Our Paper Chaser Popper is the ideal topwater lure. With its strike-inducing action, this popper aims to simulate any sort of distressed creature that might be struggling on the surface of the water.
Details

Cast out toward shady and shallow spots, jerk your rod to make the lure "pop" and create a rabid splash. Repeat and maintain continuity. You can also try another strategy called "stop and pop" – in which you pop – stop – pop again. Remember-Create panic. This lure is made to replicate an injured baitfish running for its life on the top of the water. Get popping!

Length: 2.5"
Weight: 1/3 oz
How It's Made

Our lures are first base coated with solvent based white. Then, they are sanded and hydro-dipped in each perspective pattern. The lures get hand touched-up and have their bellies painted white. They get a pearl coat and a high grade automotive strength clearcoat for the final coating. Lastly, they're finished off with stainless steel split rings and VMC hardware.
Share
View full details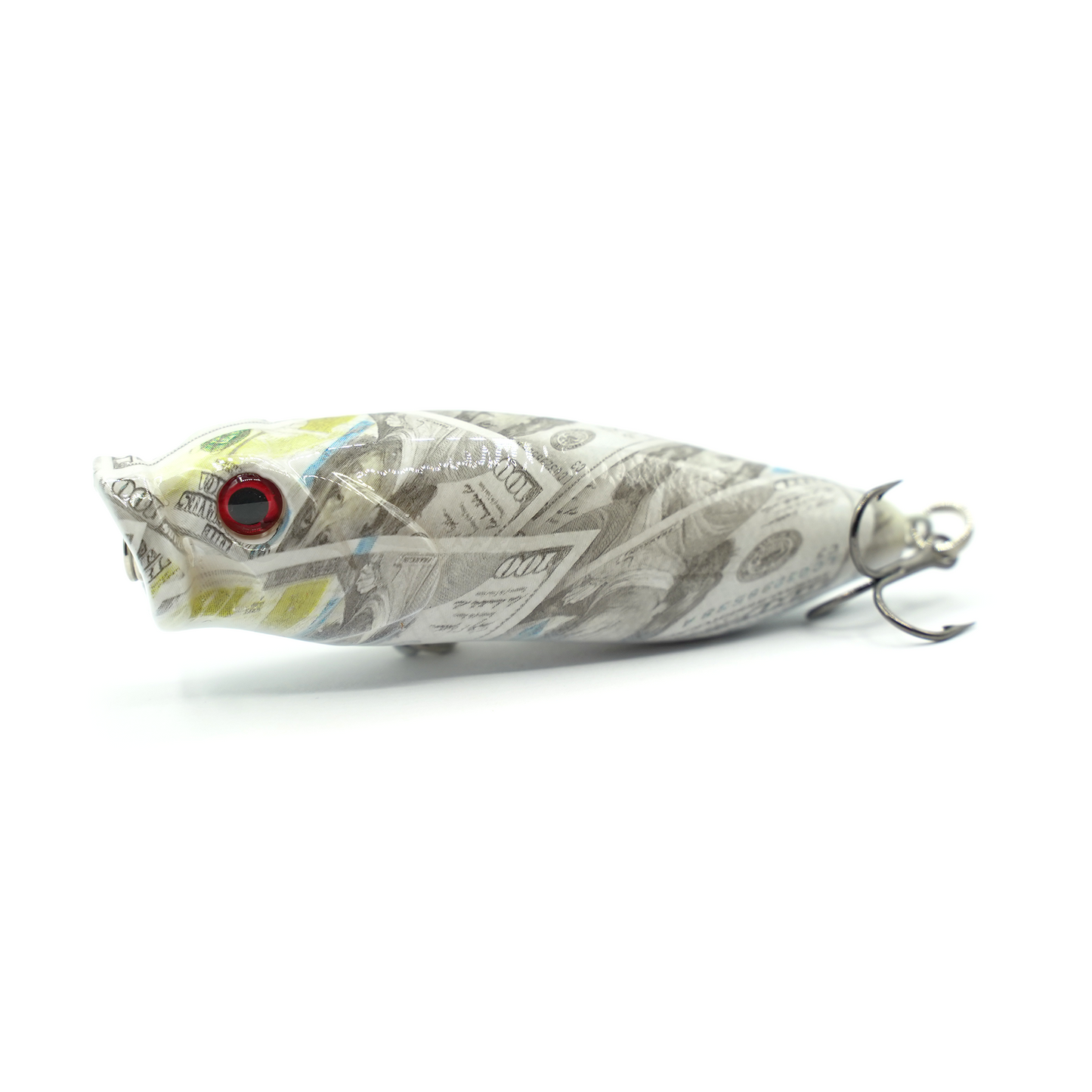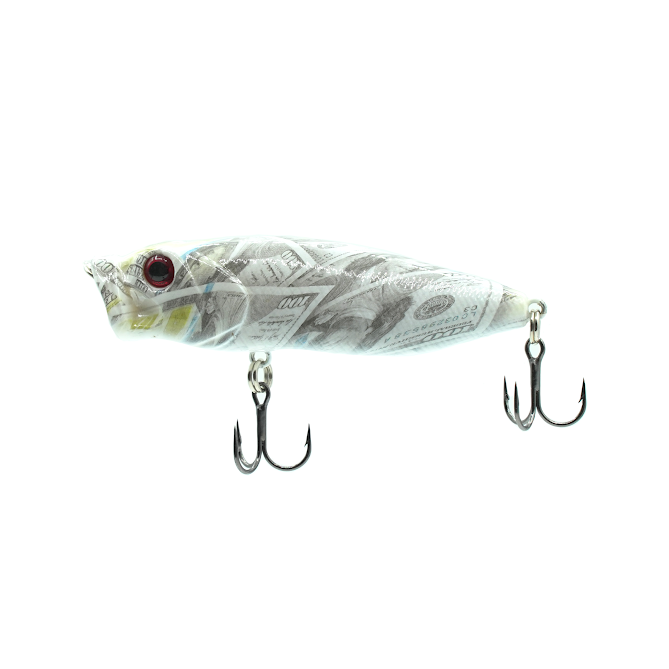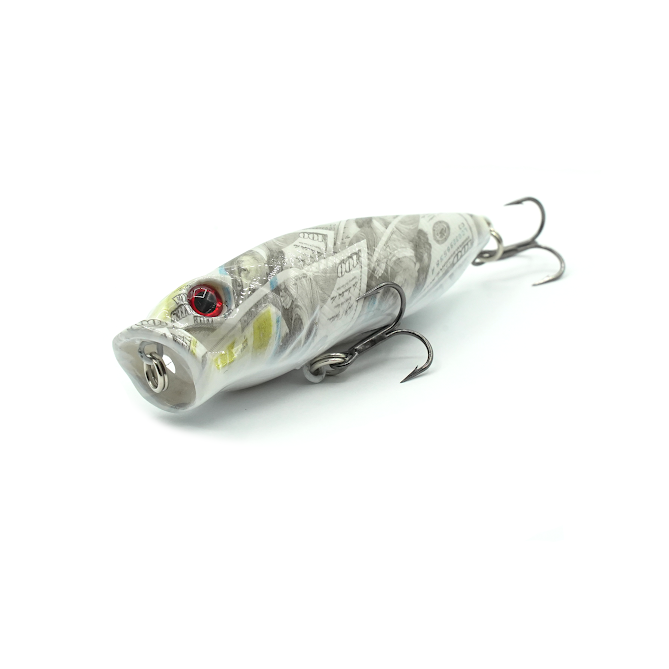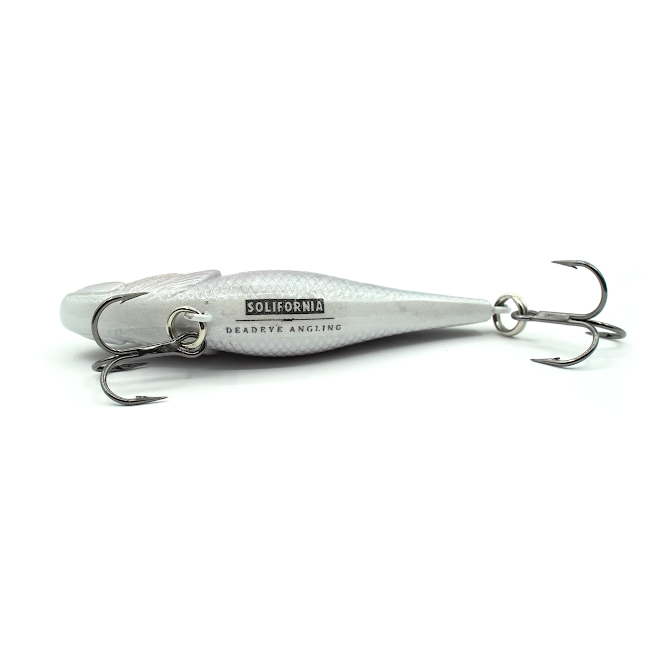 Designed in NYC ~ Hand-made in WISCONSIN.

Say hello to your little friend - sexy, yet lethal.
We are proud to introduce this very special collaboration in an effort to elevate the bait world through creativity, innovation and performance.

Created with the best ingredients known to man, every individual lure is hydro-dipped and assembled by hand. All pieces of this lure were carefully sourced by Deadeye Angling.

Does this lure catch fish?

Although this lure may look "too dope to work" - don't get it twisted. This bait is not a gimmick. We infuse colorations that replicate patterns of specific bait that game fish crave. This lure may look like an art-piece to human eyes but a fish sees an appetizing-frantic baitfish swimming for its life.

We hope you catch many fish with this lure, but more importantly, embrace your glorious time in the great outdoors and enjoy them together.
~ The Solifornia Fam